March 2018 Dividends
Hello everyone,
It is yet another month, and although a little late, it is time for another monthly dividend update. It is the third month of the quarter, which means that I should be expecting high results (typically I get my highest amount of dividends in the third month of the quarter: March, June, September, and December).
As a result, these are always fun months to recap. So here we go...
So for the month of March 2018, I was paid a grand total of
$232.83
, which is not too bad.
March 2018 Transactions
For March I made the following transactions:
With a bonus from my full-time job, I was able to fully fund my Roth IRA for the 2017 contribution year. With these extra funds, I decided to purchase shares of Kimberly-Clark (
KMB
) and the Powershares QQQ ETF (
QQQ
). I also added a few shares of Procter & Gamble (
PG
) in my taxable account.
With Kimberly-Clark I wanted to add some exposure to the consumer staples sector, as many of their prices have been coming down recently to normal fair value prices. When I started down this Dividend Growth Investing journey, many of these names had ridiculous PE ratios in the 30s and 40s. It is good to see them come back down to earth. Many of us use Kimberly-Clark's products daily, and the business is very recession-resistant. I also noticed that their guidance is looking optimistic with respect to growth for the coming year. For me, it seemed like a good time to buy, so I purchased 9 shares.
With the remainder of the cash available in the Roth IRA, I decided to add to my Powershares QQQ ETF. This allows me exposure to growth stocks while still getting a small amount of dividend payments each quarter. Of course, I made this purchase just before the whole trade war rhetoric between the US and China, and experienced a bit of a dip, but these appear to be on their way back up at the moment.
In my commission-free taxable account I continue to slowly add Procter & Gamble (
PG
) where I can.
Most of the biweekly surplus continues to go the wedding fund, but a small amount is kept to be able to execute a small purchase in this time period.
It actually looks like I'm in good shape to hit one of
my 2018 goals
of not needing to dip into investments to pay for the wedding. I like it. The less I need to dip, the more the compounding can rip...
Flower Foods Concerns
As I write this, I feel like I should share a stock that I having concerns about: Flower Foods (
FLO
). I bought this stock when it was at around $15 a share, as it was depressed due to some lawsuits that had been brought against them at the time (regarding whether the drivers qualified as employees or independent contractors). As a result of the uncertainty, the stock took a hit, and I was able to start a position at a nice 4% yield. It was a nice, slowly changing industry (bread), and something that most people purchase regularly.
Well, as I look at it now, it is at about $22 a share, which is a nice potential gain. In looking at recent performance, I noticed that in the last few years, it has had decreasing earnings, growing P/E ratio, and increasing payout ratio (up to 94%, based on earnings!). These are not good signs, so I have it on a watchlist (not for purchase, but for selling).
I have been doing more reading on it, and apparently they are taking action to further streamline the business, and are expecting earnings to increase compared with the past year. Even though I am not crazy about the recent performance, I will hold off on selling, and wait to see if these streamlining efforts pay off.
If any of you have any thoughts on this company, please share!
Dividend Income History
Now, let's look at the dividends received over time:
...and in graphical form:
Here we see, that although we just finished up the 3rd month of Q1, I did not get an all-time high of dividend income, as I fell short by only $1.89!! C'mon Man! Cue the befuddled mascot...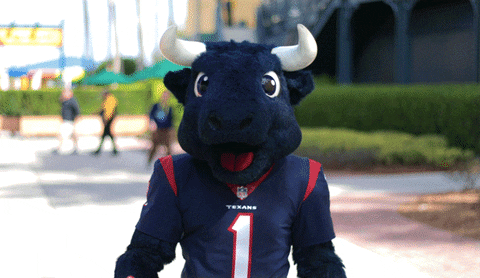 I didn't quite exceed my December 2017 total of $234.71. Oh well, $232.83 is not too shabby in its own right. In looking at the holdings that paid in both months, it appears the failure to reach an all-time high, is due to those with variable payments. I'm looking at you ETFs!
ETFs have variable payments from quarter to quarter, and sometimes they increase, but sometimes they decrease. This is a reason why I prefer the predictability of individual companies that grow their dividends every year.
Of course, there is always the possibility that they cut their dividend. Usually if these companies do happen to cut their dividend, I cut them loose from my portfolio.
Let's now take a look at the change by Quarter and Year:
Q/Q:
Speaking of December 2017, this was the last quarter, and my dividend total decreased from that all time high level by
-0.8%
. Not the largest amount in the world, but it would be nice if it had increased. However, it's a minor disappointment, as the overall total is nothing to sneeze at. Time to look forward to the next quarter.
Y/Y:
Year over year, it's a bit more encouraging, as my dividend income went from $182.28 in March 2017 to $232.83, for an increase of
+27.7%
! This basically beats my raise at the full-time job by about 6 times.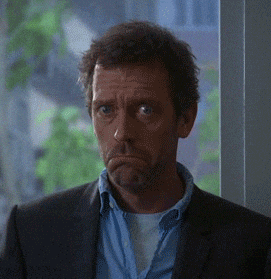 Yeah, I'll take it...
Summary
So to summarize, I do wish I could keep the income increasing from a quarterly standpoint, but that was not to be. However, year over year, the continuing increases in income are a welcome, encouraging sight. As we continue to stash away the extra money for the upcoming wedding and then a house purchase to follow, it does feel good to still be able to add to the portfolio to support these numbers, and have them increasing.
Ok, enough about me, how was your March? Let me know in the comments below..
Hopefully your April is off to a rousing start!